Morning, Cola – Kayla here. Is it just me, or are there *way* nicer apartment options in this city than there used to be? (It's not just me. There are, and one of them is Brookland.) 
I recently got to mask up, bust out of my home office and live a day in the life of a Brookland resident, enjoying everything from its swank amenities to its vibrant surroundings (think: the Riverwalk, State St., WECO Biergarten and more). Here's how it went + how you can #TryThis.
Experience: 
A day in the life of a Brookland resident
What we tried: 
○ First thing's first: coffee. After waking up in one of these gorgeous apartments, Brookland residents can head down to the collaborative work spaces to start their day.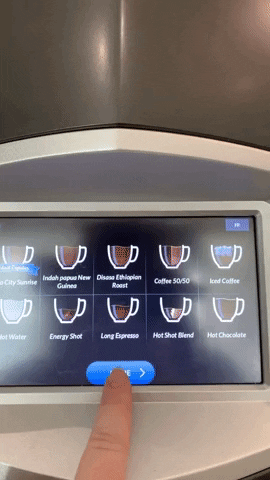 ○ After sending some emails and finishing my vanilla latte, I was craving some fresh air. Lucky for me (and anyone who lives at Brookland), the Riverwalk is literal steps away.
○ Al-fresco lunch, anyone? Walking worked up an appetite, so I called Primal Gourmet to put in an early lunch order, which I enjoyed back at the river.
○ It was 70 degrees outside and I had a free couple of hours ahead, so why not walk down Meeting St. and grab a beer at WECO Bottle and Biergarten?
Next stop:
○ In addition to its excellent selection of local and regional brews, WECO regularly hosts food trucks in its spacious outdoor seating area.
○ As the sun began to set, I made my way back to Brookland to experience its nightly offerings, from its rooftop sunset views to its poolside firepit + outdoor grilling stations. 
○ The sun down and the workday through, my husband joined me for a drink on the rooftop at Black Rooster, located directly next to Brookland. We've been keeping our dining experiences outdoor-only, but that wasn't a problem thanks to Black Rooster's heaters (and delicious cocktails).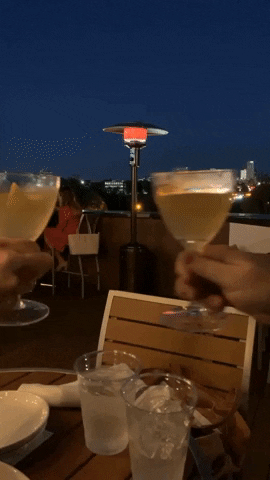 What not to miss:
Brookland's rooftop is great during the day, but it's straight-up lovely at sunset.
What we're still talking about: 
Brookland residents' access to everything the surrounding area has to offer. Being able to walk across the street and grab delicious street eats from Palate or have dinner in the courtyard at Terra? *Chef's kiss.*
How you can experience this: 
You can contact Brookland to schedule a tour, and save some time afterwards to explore the bustling surrounding area. 
Things to know if you go: 
Experience:

A day in the life of a Brookland resident

Price:

Free to tour the apartments + explore the area; apartments start at $1,140/mo 

Website:

https://brooklandsc.com/

Address:

127 State St., West Columbia