DYK that tomorrow is the start of South Carolina Restaurant Week? Hosted annually by the South Carolina Restaurant and Lodging Association, during the next 10 days (Jan. 7-17) we can all do our part to help support an industry that was hit particularly hard in 2020.

Here is a little recap of everything that happened to the restaurant and hospitality industry.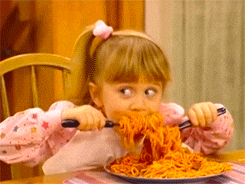 On March 29, the City of Columbia issued a Stay Home, Stay Safe order. Restaurants were considered an essential business so they were permitted to remain open, but only to offer to go meals, which prompted the "Carry Out Wednesday movement."

Then, Gov. McMaster issued the Work or Home order for all of South Carolina, which went into effect on April 7, and mandated that all citizens stay home unless going to work, visiting immediate family, seeking medical attention or picking up groceries. (Que the banana bread recipes we all tried while missing our favorite restaurants.) This remained in effect until May 4 when restaurants were allowed to reopen for takeout + outdoor seating only. Those that chose to reopen at this time had to follow specific guidelines such as spacing tables + requiring staff to wear masks.

As a result, South Carolina's unemployment claims from mid-March to June 6 increased to 582,265. The largest percentage of this was the food service industry at 23%.

While most restaurants are hopeful for the future, some have only been able to rehire 30-40% of their original staff and others faced tougher decisions to close all together. RIP – Yesterday's, Solstice Kitchen, Happy Cafe, Blue Flour Bakery (Main Street location), Carolina Ale House (Vista location), need we go on?

Fast forward to the first week of January in 2021. Restaurant Week is upon us once again. The goal is to raise awareness about local restaurants + provide the opportunity to try something new.

Typically, Restaurant Week brings everyone out of the house – encouraging making reservations + dining in local restaurants that offer exclusive deals for this week alone. However, due to coronavirus precautions, most participating restaurants will also offer carry out options to keep the support going even if it's not in their dining rooms.

So, who's hungry to support our local restaurants?
Friends don't let friends go hungry – especially during Restaurant Week. Send this to a friend and plan your next meal with them.
Weather
○ 53º | Partly cloudy | 10% chance of rain

State
○ Yesterday, Gov. Henry McMaster announced a $19.9 million education + workforce training investment in the Governor's Emergency Education Relief (GEER) Fund. The grants will be distributed to the Department of Social Services (DSS), the South Carolina Technical College System, the Office of First Steps, and the Department of Education. To see a full breakdown of how the money will be spent, click here. ✏️ (WLTX)

ComingSoon
○ Five Points Chicken and Grill is scheduled to open this January at the corner of Gervais + Harden streets. The new restaurant will serve up items as an alternative to fast food, including fried chicken, pizza + salads. (Post and Courier)
○ Crafty Crab is coming soon to the former Tin Lizzy's location at 700 Gervais St. This is the second Crafty Crab location in the Midlands, following the northeast restaurant. 🦀 (Post and Courier)
○ Plans for a new 4,000 square-foot drive-thru car wash have been submitted for the corner of Assembly + Elmwood. Big Dan's Car Wash would replace the current Market Express gas station located at 1027 Elmwood Ave. 🚙 (Post and Courier)

Coronavirus
○ Gov. Henry McMaster also announced yesterday that anyone who qualifies for Phase 1A of the state's COVID-19 vaccine plan must either get the first dose of the vaccine by Fri., Jan. 15 or make an appointment to do so. To see if you're included in Phase 1A, click here. (WIS)
○ SC Department of Employment and Workforce has begun distributing $300 of federal supplemental benefits in addition to the weekly unemployment payments. This funding comes from the Continued Assistance Act that passed in December. (CRBR)
○ The Nickelodeon has again closed its doors after temporarily reopening in December. The local non-profit theater cites the rising COVID-19 cases + low attendance for the temporary closure and plans to continue scheduling virtual screenings.

Closing
○ The Walmart location on Bush River Road is closing due to low sales, based on Walmart's standards. The store will have clearance sales to help clear its current inventory until Feb. 5. (Post and Courier)

Biz
○ 10,000. The number of business licenses that were recently mailed out for renewal from Richland County. Businesses have until March 15 to renew their licenses online or by mail due to county offices remaining closed because of COVID-19. (CRBR)

Apply
○ The BullStreet District is hiring a full-time District Manager who will work from a new office space in the First Base Building. Interested in joining the community-focused team? Check out the full details here.

Edu
○ Richland School District One parents can pick up seven student meals today and on Jan. 13 from 9 a.m.-12 p.m. View the school pickup locations here. There will be limited bus delivery available as well.

Health
○ Is exercise on your resolution list? Knowing how to combine nutrients can help you get the most out of your food + your workout. Registered dietitian Lisa Money shares 5 tips to help you eat properly before exercising. 🍊Ⓟ

TheBuy
○ Start looking luxurious this New Year with a mascara that has over 11,800 five-star reviews. Thrive Causemetics' Liquid Lash Extensions Mascara ($24) and all other Thrive products are 15% off today. Snag yours here. Ⓟ

Click the button below for local resources regarding the coronavirus.
It is never too early to start thinking about Valentine's Day. Hot Cocoa Bombs are a trend that's here to stay at least a little longer.

So no sweat, you still have a chance to heat up your hot cocoa game. Snag one of these before they melt away.
#DYK that your photo could be featured in our newsletter? Just use #COLAtoday on social media.
Disclaimer: It is up to readers' discretion to determine whether they feel comfortable participating in any mentioned events based on COVID-19 protocols and precautions. If you have questions, please contact the event's organizers directly.
Vaccinations throughout childhood help to provide immunity to potentially life-threatening diseases | Photo provided by BlueCross BlueShield of South Carolina
With cold + flu season upon us and Coronavirus cases spiking, there's been lots of talk about vaccinations. 💉

Vaccinations throughout childhood help to provide immunity to potentially life-threatening diseases. The CDC + American Academy of Pediatrics have reported that staying on schedule for these immunizations provides the best protection from serious infections.

Dr. Michael T. Finch Jr., FAAP, (Sandhills Pediatrics physician + South Carolina Medical Association board member) further explains why keeping vaccinations up to date matters. Ⓟ
🔄 Catch up on any newsletters you may have missed here.

💭 Say Hello: What do you want to know about your city?

✏️️ Want to write an article for us? Find out how here.

👀 Want your business featured in our newsletter? Learn more about advertising opportunities here.

📖 Check out our Editorial Ethics Policy here.
Did a friend forward this to you?
It can be in your inbox tomorrow a.m.
| | | |
| --- | --- | --- |
| @COLAtoday | Follow us. | #COLAtoday |
Let us know if we've missed anything and say

[email protected]
Disclaimer: Content marked with a
Ⓟ
is representative of our advertising partners.
Want to receive COLAtoday once a week instead? Update your preferences here.
Never want to hear from us again? Break our hearts by unsubscribing here.
Copyright © 6AM City, LLC, all rights reserved. Legal.
Greenville, SC 29602