Good morning, Columbia, Jess here. 👋 Today we're going to talk about one of our favorite words: y'all. I will say, growing up in Florida I didn't use this word much until I relocated to South Carolina. Now it has definitely grown on me and become a part of my everyday vocabulary, so we are going to dive into this quick grammar lesson.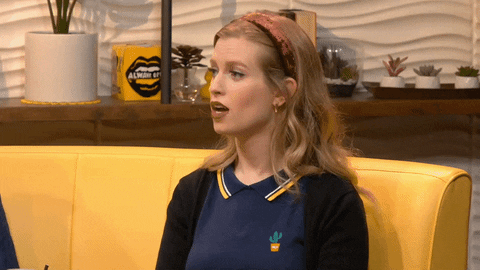 While the word y'all is ubiquitous among native Southerners, I've lived and visited plenty of places where people will tell you it's not a word at all. (And that's false.)

Unlike many languages, English lacks a second-person plural, so the word "you" can be used to address a single person or a group of people. For clarity, many American English speakers in regions around the country have adopted the phrase "you all" to indicate a multitude + y'all just so happens to be a grammatically-acceptable contraction of that (although similar words like you'uns or youse are typically less adored by strict grammarians).

But there are rules, y'all. As with any linguistic contraction — think I'm, she's, won't, we've — the apostrophe replaces letters that are missing from the full word or phrase. Since y'all is the abbreviated form of "you all," the apostrophe is placed where the o + u are missing. Thus, y'all not ya'll.

Another benefit of using it? It's totally gender neutral.

If you're interested in learning more about the history of this or other Southern dialectisms, check out the following titles: the Dictionary of Smoky Mountain English, The Companion to Southern Literature + Speaking American: How Y'all, Youse, and You Guys Talk.
| | | |
| --- | --- | --- |
|   | What's your go-to plural for "you?" |   |
Coronavirus
○ UofSC has tentatively rescheduled an in-person graduation ceremony for spring and summer graduates on August 8. The ceremony will be held at Williams Brice, graduates will be allowed two guests, who they'll have to sit with + everyone will be required to wear a face mask. However, the university may cancel the ceremony depending on infection rates through July. (The State)

○ DHEC announced that there has been an increase in positive COVID-19 cases in those under the age of 30. Officials reported that 4,160 of the 22,608 confirmed cases in SC are residents ages 21- 30, which accounts for ~18% of all confirmed cases in the state. (WIS)

○ Phase four of the Columbia Parks and Recreation Department's reopening plan, which was originally scheduled to begin today, has been delayed due to the recent spike in coronavirus cases. The plan includes opening community centers, neighborhood centers, the Columbia Art Center + more. A new date hasn't been set yet. (WLTX)

○ Last week, SC DHEC announced that 57 of the state's confirmed coronavirus cases are associated with daycares, including children and staff. (WIS)

Click the button below for local resources regarding the coronavirus.
Hey, there. Looking for today's #MustDo events? In accordance with the CDC's recommendations regarding public gatherings, we have decided to postpone public event coverage for the time being. We look forward to bringing you Columbia's #MustDo events soon (until then, feel free to submit your virtual events here).
#COLAtoday
The latest episode of 1 or 2, a weekly performance at iconic spots around Columbia, was shared on Friday featuring artist Aisa Blue performing her rendition of Billie Holiday's "Strange Fruit".

The performance, a collaboration with One Columbia, Free Times, Scene SC and Richland Library, was filmed in front of the African American Freedom Memorial on the State House grounds. Check out this weeks and any you might have missed here.
#DYK that your photo could be featured in our newsletter? Just use #COLAtoday on social media.
News Notes
Weather
○ 93º | Partly cloudy | 20% chance of rain

Civic
○ On Friday, UofSC Board of Trustees unanimously approved a resolution to ask state lawmakers to allow them to remove the name of Sims Hall on campus. The decision will go to the South Carolina General Assembly next. (WLTX)

TheBuy
○ To commemorate the 100-year anniversary of baseball's Negro Leagues, the Fireflies are taking pre-orders for a throwback-style Columbia "shirsey" t-shirt. 100% of sales will support the Columbia Urban League. ⚾ Ⓟ

Tech
○ Last week, Congressman Joe Wilson announced a new app development competition for students in SC's Second District to participate in. All middle and high school students can register to participate in the Congressional App Challenge by September 10 and submit their app by October 19. The winner will be featured online + their work will be eligible to be displayed in the United States Capitol. More information on the competition can be found here. (Metro Columbia CEO)

ForParents
○ School's… out? For summer? 🎶 It was certainly a strange end to the year, but we loved seeing parents using kids' time at home to teach real-world lessons – like how to save money. These 7 tips can help your littles become responsible savers. 💸 Ⓟ

Edu
○ The deadline for the 2020 Ethel Bolden Minority Fellowship is Wednesday, July 1. This fellowship provides $3,500 in support to students from underserved + underrepresented ethnic and racial groups who are working toward an undergraduate or graduate degree. Applications are open available through the Richland Library Friends and Foundation.

Number
○100. How many flights Delta added this month in order to meet travel demand for those ready to fly. The airline will still adhere to a 60% seating capacity cap. ✈️ Ⓟ

FeaturedJob
○ UIDP is looking for an Operations Manager responsible for day-to-day operations and working directly with the Chief of Staff to maintain efficient and effective operations. Learn more about the position and how to apply, here. Ⓟ

PlanAhead
○ It's never too early for some 4th of July fireworks. Come watch the free Red, White and Boom fireworks show hosted by NewSpring Church this Sun., June 28, at 8 p.m.. Here's the address. Ⓟ
#Historic
Sarah Mae Flemming, pictured on left middle | Photo from the John H. McCray Papers, South Caroliniana Library, University of South Carolina, Columbia, S.C.
On June 22, 1954, Sarah Mae Flemming boarded a bus in Columbia and sat up front. When asked to move back, she stood to exit from the front (instead of the back) and was struck and ejected on Main + Washington. Later, the U.S. Court of Appeals ruled to desegregate public transportation.

66 years later, The COMET is celebrating her role in the civil rights movement by designating a seat in her honor on every bus this summer. Ⓟ
#Shareworthy
The Wrap
🔄 Catch up on any newsletters you may have missed here.

💭 Say Hello: What do you want to know about your city?

✏️️ Want to write an article for us? Find out how here.

👀 Want your business featured in our newsletter? Learn more about advertising opportunities here.
Did a friend forward this to you?
It can be in your inbox tomorrow a.m.
| | | |
| --- | --- | --- |
| @COLAtoday | Follow us. | #COLAtoday |
Let us know if we've missed anything and say

[email protected]
Disclaimer: Content marked with a
Ⓟ
is representative of our advertising partners.
Want to receive COLAtoday once a week instead? Update your preferences here.
Never want to hear from us again? Break our hearts by unsubscribing here.
Copyright © 6AM City, LLC, all rights reserved. Legal.
Greenville, SC 29602