Did you know that this week is Global Entrepreneurship Week? If not, now you do. Columbia is ranked as one of the top five US markets for up-and-coming tech talent.

To celebrate the movers, shakers and doers that are Columbia's entrepreneurs, we want to shine a light this morning on resources that are available in our city – starting with an event happening today hosted by GrowCo.

If you are a leader, entrepreneur, or "doer" in South Carolina, you don't want to miss this. The Growth Summit is a one-day event that brings together the people that want to grow themselves, their business + their community.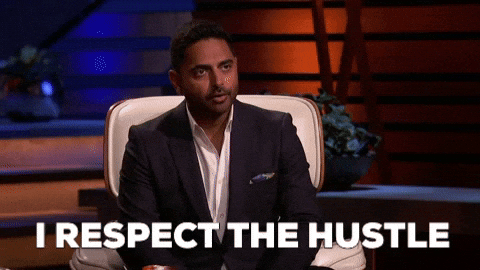 What's the Growth Summit? The fifth annual summit is a one-of-a-kind event that will cover topics from building a brand, to attracting talent, to raising capital – even during the coronavirus. The event is happening today at Segra Park's Club Lounge, located above the Main Gate Concourse, from 8:30 a.m. – 2:30 p.m. and you can find more information about it here.

So who's who on the agenda? You might recognize a few names on the agenda, which you can check out here. During the event, guests will be welcomed by Lou Kennedy of Nephron Pharmaceuticals, Sam McGuckin of TCube Solutions and John Carrington of ZVerse. Then sessions will continue with notable community members and business leaders from businesses such as REsimplifi, Van Robotics, GrowCo, Optus Bank, Diesel Laptops + more.

There is even an hour+ of time dedicated to networking and building strategic relationships.

Can't make it to the Growth Summit? Don't forget there are so many resources in Columbia for entrepreneurs. Here are just a few:

💡 Engenuity SC was created to provide a project management team to keep innovative and competitive projects moving forward in Columbia.
💡IT-oLogy provides educational resources, which are open to students and professionals, to set you and your business up for success.
💡SCRA connects startups to mentorship opportunities + funding.
💡 One Million Cups is a weekly, now virtual, meeting designed as a hub for entrepreneurs by entrepreneurs to come learn, grow, and connect with a supportive community.
💡 Innovate Columbia is the hub for all the resources from space, networking, funding or mentorship.

Calling all other University of South Carolina student entrepreneurs in training – there are resources for you too + ongoing events at UofSC, including more happening this week.

So, do you think you have what it takes? Here's what you need to know to start a business in the City of Columbia.
Feel the hustle and send this to an entrepreneur in your life using those buttons below.
Weather
○ 61º | Sunny | 0% chance of rain

Announced
○ Soda City announced that it is hosting a three-day holiday market from Nov. 27-29. The free market will feature local artisans + vendors selling seasonal handmade crafts, in addition to food vendors. This holiday celebration will take place in addition to the normal Saturday market.

Development
○ Lexington School District One has purchased 47 acres off of Two Notch Road for $1.5 million as part of the district's five year building plan. The lot will be used for a school bus and transport complex. (WACH Fox)

Coronavirus
○ Beginning this week, Kroger Pharmacies will offer rapid COVID-19 antibody tests.Tests are open to those who may have been infected and currently not experiencing symptoms. Rapid tests will be $25 and appointments can be made here. (WLTX)
○ Saluda Shoals' annual Sleigh Bell Stroll has been cancelled out of an abundance of caution, due to an increase in COVID-19 cases.

NowOpen
○ Sunshine Cafe, located at 2250 Sunset Blvd., West Columbia, has reopened after six months of closing due to the coronavirus. The restaurant has added new menu items + new holiday dessert specials. (Cola Daily)

WaterCooler
○ UofSC announced that it will hire a search firm to help identify a new head football coach. A representative from Ventura Partners has been identified to work with the college + the services will cost between $50,000-$125,000. (The State)

Health
○ Richland Library has cancelled the flu shot clinic previously scheduled for Friday, Nov. 20 at the St. Andrews location, which was in partnership with Walgreens. Those who need a flu shot can plan to attend the clinic at the Main location from 10 a.m.-12 p.m., on Sunday, Nov. 29.

Holiday
○ Saluda Shoals' annual Holiday Lights On The River will return on Tuesday, Nov. 24 and run through Dec. 31 from 6-10 p.m. each night. Admission supports the Irmo Chapin Recreation Commission and is $20 per car, $40 per 12+ passenger van, trucks with trailers and limos and $60 per bus. (Cola Daily)

Dish
○ The Twist, located at 9300 Two Notch Rd., Suite I, will host an event to distribute free fresh produce on Saturday, Nov. 21 from Rare Variety Cafe. This drop-in event will be from 1-7 p.m.
○ Not feeling like cooking this year? We hear you. One option for your Thanksgiving dinner: A fully-prepared feast courtesy of Lowes Foods. All they need is 24 hours notice. 🍽️ Ⓟ

ForKids
○ The South Carolina State Museum will offer free general admission to children, ages 3-12, from Nov. 27-29. General admission includes access to four floors of exhibition galleries and holiday shows, including Rudolph the Red-Nosed Reindeer 4D + Laser Holidays.

Inbox
○ We had a reader ask us for the best place to find locally made candy, specifically pecan pralines and fudge. So let us know by replying here and we will share your answers in the wrap next week.

TodayIs
○ You've probably heard of Movember, but did you know that today is International Men's Day? IMD strives to promote positive male role models + focus on men's health and well-being among other things.

Community
○ This Saturday is the next quarterly Adopt-A-Highway and Adopt-A-Street cleanup with Keep the Midlands Beautiful. Volunteers will remove litter from roadways throughout Richland and Lexington counties. If you are driving throughout the Midlands and you see litter pick-up in progress signs, please slow down.

Correction
○ Yesterday, we told you about the Christmas in Cayce drive-thru holiday event. However, we accidentally gave you the wrong date – lucky for y'all it's one day sooner. Christmas in Cayce will take place Dec. 3 from 6-8 p.m. at Cayce City Hall. Sorry for the confusion.

DYK
○ The Columbia Fireflies have launched a monthly newsletter. Want to be in the loop on all things Fireflies? Subscribe here. ⚾ Ⓟ

Travel
○ Scaling down the Thanksgiving celebrations this year? Consider packing up and getting away for a stress-free roadtrip to Greenville, SC. Explore things to do around town + great hotel rates. 🧳 Ⓟ

Click the button below for local resources regarding the coronavirus.
Columbia Opportunity Resource turns 15 this year and to celebrate the community networking organization has rebranded itself with a revamped mission, vision and logo.

The new logo features the same classic colors but with new visuals of city landmarks + a representation of the river. The future of COR is looking bright and we look forward to seeing their new mission + vision play out in our community.
#DYK that your photo could be featured in our newsletter? Just use #COLAtoday on social media.
Show
○ Kip Moore | Thurs., Nov. 19 | 8 p.m. | Columbia Historic Speedway | $39+ | Rock all night with this country star at the first Cola Concert. 🪕

Drink
○ Hoppy Hour at the Zoo | Thurs., Nov. 19 | 6-9 p.m. | Riverbanks Zoo and Garden | $12 members, $15 general admission | Unwind at the Zoo's happy hour + enjoy a free drink with your ticket. 🍸

TryThis
○ Cookies and Cocktails | Thurs., Nov. 19 | 6:30-8 p.m. | Graduate Columbia | $35 | Master the art of cookie decorating from Embellished Dough + enjoy one cocktail on the house. 🍪

Holiday
○ Holiday Planetarium Lighting | Thurs., Nov. 19 | 5-7 p.m. | South Carolina State Museum | $7.95+ | Embrace the holidays with the joyful lighting + showings of Rudolph the Red-Nosed Reindeer 4-D. 🦌

Talk
○ Claudia Smith Brinson in conversation with Cecil Williams | Thurs., Nov. 19 | 6:30 -7:30 p.m. | Virtual | Free | Join Historic Columbia for the virtual launch of Stories of Struggle: The Clash over Civil Rights in South Carolina.
○ Through the Lens-Photojournalism in 2020 | Thurs., Nov. 19 | 7-8:30 p.m. | Virtual | Free | Get the perspective behind the camera with Richland Library Online to discuss photojournalism. 📸
○ You're an Entrepreneur, now what? | Thurs., Nov. 19 | 11a.m.-12p.m. | Virtual | Free | Learn about software+legal strategies to put you on the path to success. 🤝

Dish
○ Hippie Chicks | Thurs., Nov. 19 | 5-9 p.m. | Craft and Draft | Free | Back for their second time, enjoy this female-owned food truck serving burgers, sandwiches + more. 🍔
○ Friendsgiving | Thurs., Nov. 19 | 6-9 p.m. | The Grand on Main | $75 | Bring your friends to The Grand for a five-course meal featuring a wine tasting in the private 300 club. 🍗
Disclaimer: It is up to readers' discretion to determine whether they feel comfortable participating in any mentioned events based on COVID-19 protocols and precautions. If you have questions, please contact the event's organizers directly.
Photo provided by Thrive Causemetics
Beauty lovers, meet this holiday bundle from Thrive Causemetics. It has pretty much everything you need to look your best for the holidays:
• award-winning brow gel
• waterproof eyeliner
• free tube of their best-selling mascara

The kit is an ideal gift for your favorite beauty-lover (or a treat for yourself) – and it's now available for just $46 (usually $70). Ⓟ
Answered: Yesterday was Guinness World Record Day and we asked if you could break any record what would it be? One reader wants to break the record for being the kindest person. I think we can all agree that we should all try for this one. Two local readers also have participated in the World's Largest Underwater Cleanup.

🔄 Catch up on any newsletters you may have missed here.

💭 Say Hello: What do you want to know about your city?

✏️️ Want to write an article for us? Find out how here.

👀 Want your business featured in our newsletter? Learn more about advertising opportunities here.

📖 Check out our Editorial Ethics Policy here.
Did a friend forward this to you?
It can be in your inbox tomorrow a.m.
| | | |
| --- | --- | --- |
| @COLAtoday | Follow us. | #COLAtoday |
Let us know if we've missed anything and say

[email protected]
Disclaimer: Content marked with a
Ⓟ
is representative of our advertising partners.
Want to receive COLAtoday once a week instead? Update your preferences here.
Never want to hear from us again? Break our hearts by unsubscribing here.
Copyright © 6AM City, LLC, all rights reserved. Legal.
Greenville, SC 29602