Pandemic pods (also called coronavirus bubbles, quarantine containers, and my personal favorite – quaranteams) have been popping up all over social media. Their popularity has grown as parents try to navigate + balance virtual and in-person learning.

If you haven't heard of pandemic pods, they are a small network of people who limit their non-distanced social interactions to the members of their pod, or group. It's kind of like a Myspace Top 8. Remember Myspace?

In terms of school during COVID-19, learning pods have become especially important for children who are acquiring a myriad of life long skills, including socialization, empathy, sharing, setting boundaries, problem solving, and more.
Learning pods have even become a way to help small business owners during COVID-19, while giving working parents a place to drop their children off during the workday.

Here in Columbia, local businesses like Soda City Gymnastics + Diesel Laptops have implemented learning pods in their spaces. These learning pods are makeshift classrooms for parents who don't want to send their kids back to school, but don't want them learning virtually alone at home.

Lauren Walker, owner of Soda City Gymnastics, has converted part of her space into a socially distant classroom for students + hired a tutor to assist the kids when they need some help with their virtual schoolwork. When it's time for a break, the children have plenty of space for socially distant recess.

At Diesel Laptops, CEO Tyler Robertson created a learning pod on the premises for his + his employees' kids, so parents don't have to leave their kids at home all day.

Aside from the benefits of kids having a way to learn in a small socially distant group, having a tutor or a recently retired teacher in the room to help is not only a major help for the student, but also for the parents who are realizing very quickly that teaching is not for everyone.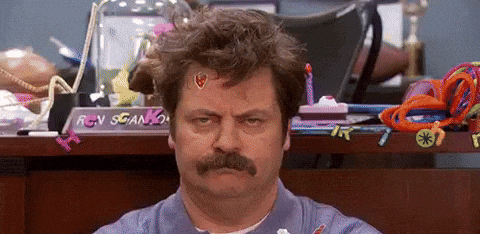 These pods are not limited to fulfilling the needs associated with learning. They have become a popular and effective way to meet our social, familial, and emotional needs, while also helping to limit both the size + spread of outbreaks.
Share this with your friends who are learning to navigate virtual learning with their kids.
Weather
○ 83º | Thunderstorms | 80% chance of rain

State
○ This month, broadband expansion projects are beginning across the state in 23 counties. The $50 million project received funding from the CARES Act, which must be spent by the end of the year. The Office of Regulatory Staff will reimburse half of the project costs to broadband companies. (The State)

Announced
○ South Carolina IDeA Networks of Biomedical Research Excellence (SC INBRE) was awarded $18.9 million from the National Institutes of Health to support biomedical research and infrastructure across the state. The grant will fund the program for five years. Read more about the program here.

Arts
○ On Thursday, Sept. 10, the And I Was Covered in Blossoms exhibit by Valerie Zimany will open at 701 Center for Contemporary Art. The exhibit will run through Oct. 26 and will be open Wednesdays through Sundays from 1-5 p.m. Guests will be required to wear face masks when visiting.

Gov
○ The waitlist for Columbia Housing Authority's public housing will reopen Sept. 30 at 9 a.m. and remain open through Oct. 2 and 4 p.m. The application will be available here + once it's closed, applicants will be randomly selected for additional screening. There are currently 18 available units. (The State)

Apply
○ Two Midlands Lizard's Thicket restaurants are hiring for all front and back of the house positions. Hiring events will be held today at 402 Beltline Blvd. from 9 a.m.-4 p.m. and tomorrow at 621 W. Main St., Lexington from 9 a.m.-4 p.m. Those who show up will be guaranteed an interview + will be required to wear masks. (Cola Daily)

Edu
○ Midlands Technical College has joined the Transatlantic Business and Investment Council, an organization that "promotes transatlantic trade and investment between North America and Europe." MTC was also recognized as the Member of the Month for September.

Featured
○ Last week, Food and Wine Magazine writer David Landsel wrote about the best barbecue spots in each state + mentioned a few from the Midlands, specifically Big T's Bar-B-Q, True BBQ and Hites BBQ. Read the article here. (Free Times)

Stat
○ 4,000-6,500. The square footage of the for-lease anchor space in the future development at the corner of Blossom + Huger St., envisioned as a restaurant with a potential rooftop bar. (Tell us what restaurant you'd like to see there.) 😍 Ⓟ

Ranked
○ 18. Columbia's ranking in a recent WalletHub study of the best and worst places to retire. The study used 46 metrics to determine rankings, including cost of living, retired taxpayer-friendliness + health infrastructure. Orlando, FL ranked first + Newark, NJ ranked last at no. 182. (WalletHub)

Health
○ We've all done it. You experience symptoms, type them into the search bar and then start to sift through all of the "experts" on the internet. But how reliable is the information? Prisma Health primary care physician Jason Liu, MD, offers some questions to ask yourself before you turn to Dr. Google. Ⓟ

Asked
○ We're asking for your help to shape the future of COLAtoday. We've launched a Reader Feedback Survey to help us better understand who you (our readers) are + what you would like to see in COLAtoday. It takes just a few minutes to complete – and, you can enter to win $100 just for participating. Click here to take the survey.
○ Should I buy a new or used car? The local pros at AllSouth have answers. 🚗 Ⓟ

FeaturedDeal
○ Hosting a virtual event? Now through 9/30 we're offering 25% off all event listings. Submit your event here and guarantee that it's included in our daily newsletter and website. Use promo code 25VIRTUAL at check out. Ⓟ

Event
○ Columbia Job Fair | Wed., Sept. 9 | 11 a.m.-2 p.m. | DoubleTree by Hilton, 2100 Bush River Rd. | Free | Attend this coast to coast career fair whether you're just getting started or already an executive-level professional. 💼

Find more of this week's local events in our September PlanAhead.
Disclaimer: It is up to readers' discretion to determine whether they feel comfortable participating in any mentioned events based on COVID-19 protocols and precautions. If you have questions, please contact the event's organizers directly.
You asked for more giveaways, and more giveaways you shall receive.

This month, we're giving away $3,000 towards a relaxing weekend getaway. Whether you want to watch the leaves change over the mountains, or take in the sunset while the waves crash over the ocean with a Mai Tai in-hand; the choice is yours.
One grand prize winner will be receiving $3,000 in funds to cover your getaway essentials, including but not limited to:
• Lodging
• Spa treatments
• Local shopping
• Babysitting fees to leave your kiddos at home
• Gas and travel expenses

So, who needs an escape? Here's how to enter:
1. Head over to our website and enter your name, email address and zip code in the giveaway form. You can enter up to once per day + share our giveaway with your friends now through Wed., Sept. 30, 2020 to earn additional chances to win.
2. Bonus (+3): Share our giveaway with all of your local friends, family or colleagues using your unique link (found on the entry confirmation page). Every person that enters the giveaway using your link will count as an additional 3 entries into the giveaway, increasing your chances to win.
3. Bonus (+1): If you're not already following us, follow us on Instagram by clicking the link found on the entry confirmation page. You'll score an additional entry into the giveaway just for following.

One winner will be chosen at random and announced in our newsletter on October 1.

#DYK that your photo could be featured in our newsletter? Just use #COLAtoday on social media.
○ After being temporarily suspended last week, UofSC's saliva-based testing resumed yesterday. Testing capacity will be limited to 200 students per day + nasal swab testing is available for faculty and staff. (WLTX)

○ According to the South Carolina Commission on Higher Education, enrollment in colleges and universities across the state is down by less than 1% this year. The commission believes this may mean schools won't lose as much revenue as originally expected. (WIS)

○ DHEC confirmed that the coronavirus continues to spread in South Carolina, but at a slower rate compared to July. Recently, positive coronavirus tests have been between 11-22%. People needing to schedule a test can click here for mobile clinic info. + permanent COVID-19 testing facilities. (Post and Courier)

Click the button below for local resources regarding the coronavirus.
Awake craniotomy at Lexington Medical Center | Photo provided
DYK it's possible to stay awake during brain surgery? 🧠 An awake craniotomy is a specialized method of brain tumor surgery in which the patient remains awake and alert during surgery.

At Lexington Medical Center's Brain Tumor Program, neurosurgeon Dr. Johnathan Engh treats patients from across the country using this modern surgical procedure.

During this type of surgery, patients are able to talk, move an extremity or name objects on a screen. The neurosurgeon tracks a patient's motor function + speech in real time – something that is impossible during a traditional procedure where the patient is asleep.

Neurosurgeons can also track the patient's neurologic state, which means they can remove brain tumors that would otherwise not be safely removable.

Brain surgery is an intimidating concept. However, for patients with brain tumors or other brain-related conditions, it can be life-saving.

As technology advances, surgeons are relying on specialized procedures, like awake craniotomies, that are still risky, but can lead to a better outcome + reduce the risk of injury to the brain.

Learn more about the impact of this surgery on local lives and the Lexington Medical Center Brain Tumor Program below. Ⓟ
🔄 Catch up on any newsletters you may have missed here.

💭 Say Hello: What do you want to know about your city?

✏️️ Want to write an article for us? Find out how here.

👀 Want your business featured in our newsletter? Learn more about advertising opportunities here.

📖 Check out our Editorial Ethics Policy here.
Did a friend forward this to you?
It can be in your inbox tomorrow a.m.
| | | |
| --- | --- | --- |
| @COLAtoday | Follow us. | #COLAtoday |
Let us know if we've missed anything and say

[email protected]
Disclaimer: Content marked with a
Ⓟ
is representative of our advertising partners.
Want to receive COLAtoday once a week instead? Update your preferences here.
Never want to hear from us again? Break our hearts by unsubscribing here.
Copyright © 6AM City, LLC, all rights reserved. Legal.
Greenville, SC 29602