With Valentine's Day only a week away we decided we'll try out something sweet with our sweeties. There are plenty of great options when it comes to sweet treats in the Soda City, but we wanted to test a couple of the newest ones in town.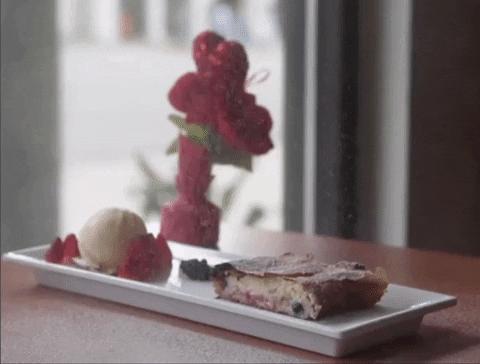 The Strudel Shop
Run, don't walk to the new Strudel Shop in downtown Cola. Now open at 1237 Washington St — just off Main Street — The Strudel Shop serves both sweet + savory pastries and Neapolitan pizza. Before opening this location in Cola, it served the Charlotte area with some rave reviews. 
🍨 What we'll try
We'll (David + keep it classic and split the cinnamon apple strudel + a scoop of homemade vanilla ice cream. You read that right, homemade ice cream. A creamy texture to go with the sweet and flaky pastry. 
The Donut Guy
The Donut Guy's food truck has long been a favorite stop at Soda City Market where it served hot, fresh + fluffy mini donuts. Now it opened a location on Lincoln Street in the Vista where you can not only get your donut fix, but also a scoop or two of ice cream any day of the week. 
🍩 What we tried
My husband, Jordan, and I ordered a classic chocolate with rainbow sprinkles donut, and couldn't resist a small order of the strawberry shortcake mini donuts topped with strawberries, powdered sugar, and whipped cream. To say it was delicious would be an understatement. 
Next time I go in — yes, I'm already planning my next donut date — I'm ordering a lemon filled + blackberry sage donut. Need a few more ideas for Valentine's Day in Cola? We'll have some specials, menus, and events coming to your inbox bright and early later this week.