Columbia's Peak Drift Brewing Company is causing a stir in the craft beverage industry with its introduction of the Peak Press, a digital can printing program. The new $4 million digital printer takes a step towards more sustainable production, looking forward to a new era in craft canned beverages worldwide.
Sustainability in action
Peak Drift's program harnesses the power of a 17-ton (it had to reinforce the floor), high-volume Hinterkopf digital can printer sourced from Germany, about a two-hour drive from Cola's sister city of Kaiserslautern.
This cutting-edge technology, unique in the Southeast, prints directly onto cans at speeds of up to 350 cans per minute, eliminating the need for non-recyclable labels and shrink wraps common in small production runs.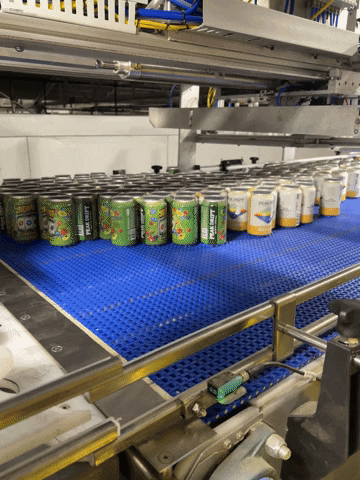 Industry Change
Peak Drift hopes to share the technology. In addition to the in-house brews, Peak Press will print cans for local breweries like Hazelwood, Steel Hands, and Columbia Craft. The company's new initiative also extends to local events and weddings. Now you can ditch the commemorative koozie, and have a specialty can of your own.
Community involvement
The digital printer not only boosts sustainability but also diversifies Peak Drift's revenue streams by adding a new business line to meet the increasing demand for sustainable printing solutions.
All of Peak Drift's new brews and seltzers, including its new summer series, will be printed with the Hinterkopf printer. The brewery also started producing commemorative cans for local events like the Rosewood Crawfish Festival, The Therapy Place's recent Miracles in Motion 5K, and Green's signature Jackpot Sour fruited ale.
Local representatives celebrated the opening of the brewery portion with a ribbon cutting earlier this year. As for when the front end of the brewery will open, stay tuned for a 2024 date.